There are so many beautiful places to visit and live in the One Piece World. Some are very memorable because of it's beauty. Some are memorable because of the arc as a whole. & Some because of the people living in these places. Whether you want to visit or live there, you can't deny that the One Piece World has at least one place in which you found absolutely beautiful for one reason or another. By the end of this blog I hope you were able to find a place you would love to live or visit if you were in the One Piece World.
SO WITHOUT ANY FURTHER ADO LET'S GET ONTO THE LIST
---
7) Gran Tesoro
I couldn't resist adding this one. Since it has one of the most beautiful scenery's. I won't go into detail as to why i love this place. But, For the same reason as every other place, this place is absolutely beautiful. I wish it was canon. But to me everything that has the Straw Hats in it is canon.
It is acknowledged as an independent state by the World Government due to Tesoro's wealth, and they also classify it as a demilitarized zone. It is referred to as the "moving country of dreams."
A large portion of the Gran Tesoro is composed of gold, and its bow resembles a cruise ship, only much more massive in scale. The entire ship is ten kilometers long and a city is built inside it, with no roof covering it.
---
6) Zou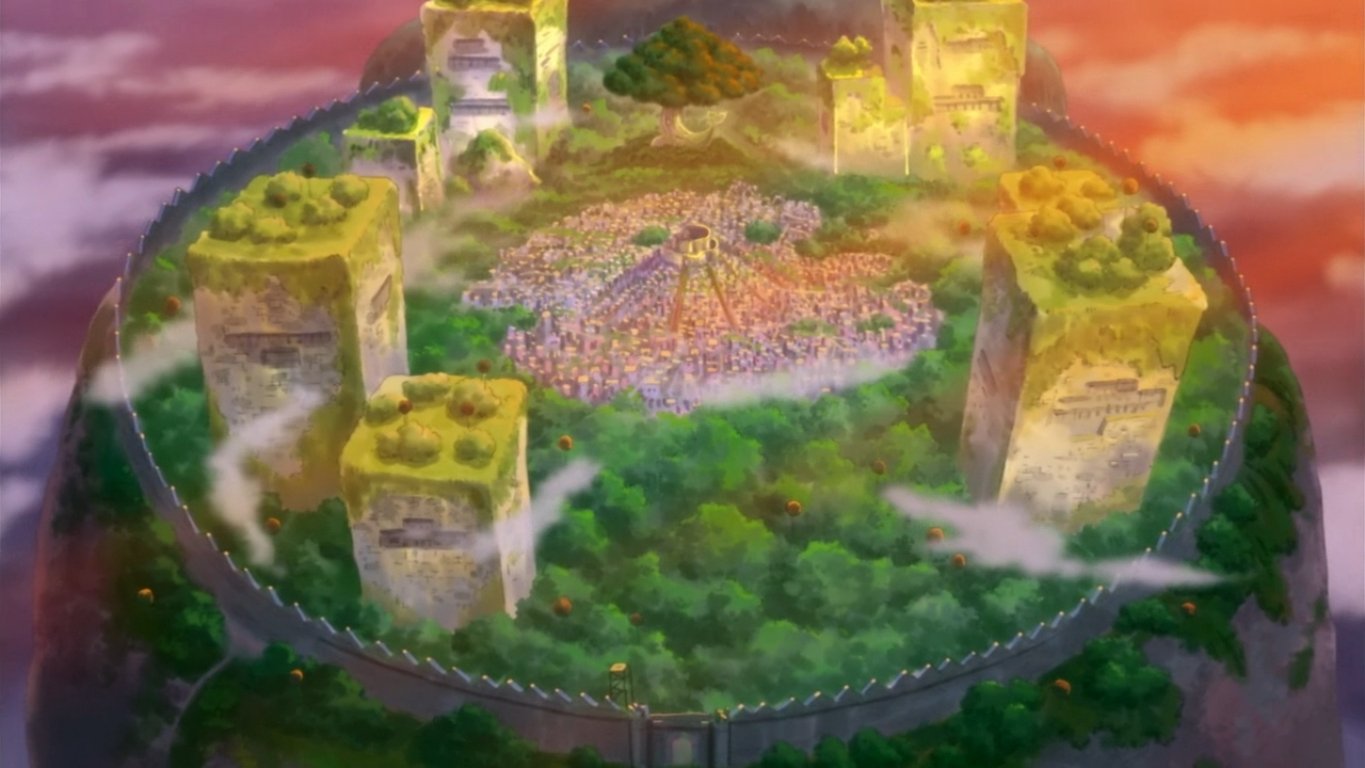 An island located on the back of a massive Elephant? That's all i really need to say to make this island, sound appealing and unique. Aside from Wholecake, this island is super unique. Just with it's location alone. I think Zunisha is one of the most insane, beautiful, Unique places/animal's throughout One Piece.
I love that Zunisha is constantly moving. I am also obsessed with the Ruins and historic look that it brings. I feel like this place was really cool for Robin's character since she is an archaeologist. The Trees and Minks and buildings everything in this Island was a factor to my choice. I loved every single thing in this island, there is absolutely nothing i would change. I would love to live with the Minks. I think their a powerful group with a lot of love to give.
There loyalty is beyond anything anyone could even think it would be. I love that the kids are able to defend themselves as well, i think that's very important. This is something that should be a factor in some of these places. People should know how to defend themselves, because of the world they live in. It's too unpredictable and it's filled with pirates and just people trying to take over. So i loved that the Minks were a powerful group. They weren't afraid to fight. I think the people alongside the beauty that the island holds makes the place even better and livable. Overall this Tarzan island look was amazing.